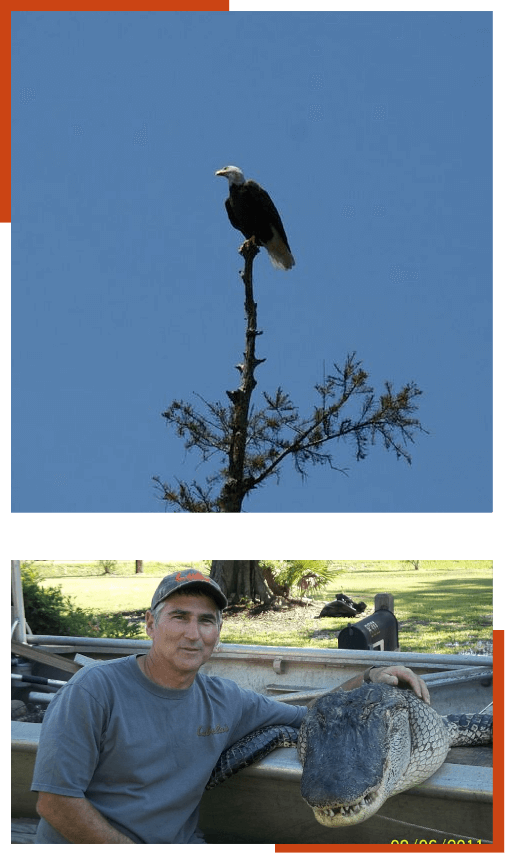 Seasonal Activities, Local Tours, Historic Sites, Funfair & More in Louisiana style!
Eddie has his Coast Guard Captain's License and can take up to six guests on a swamp tour or fishing trip. If you're interested, please let us know, and we can give you a quote.
Take advantage of numerous opportunities for an adventure such as crawfishing, crabbing, frogging, freshwater fishing, hoop-net fishing, and tours of the Atchafalaya Basin, depending on the season.
You may even catch a glimpse of the stars of Swamp People during your stay!
Numerous day trips are available, including plantation tours of historic River Road Plantations, such as the Houmas House and Oak Alley. The Capital City of Baton Rouge is about an hour's drive.
The French Quarter, the National World War II Museum, the Audubon Zoo, The Aquarium of the Americas, and countless famous restaurants, all located in historic and fun-filled New Orleans, are about a 1.5-hour drive.
Depending on the time of year, numerous festivals and fairs are only a short distance away from where you can experience life, Louisiana style.