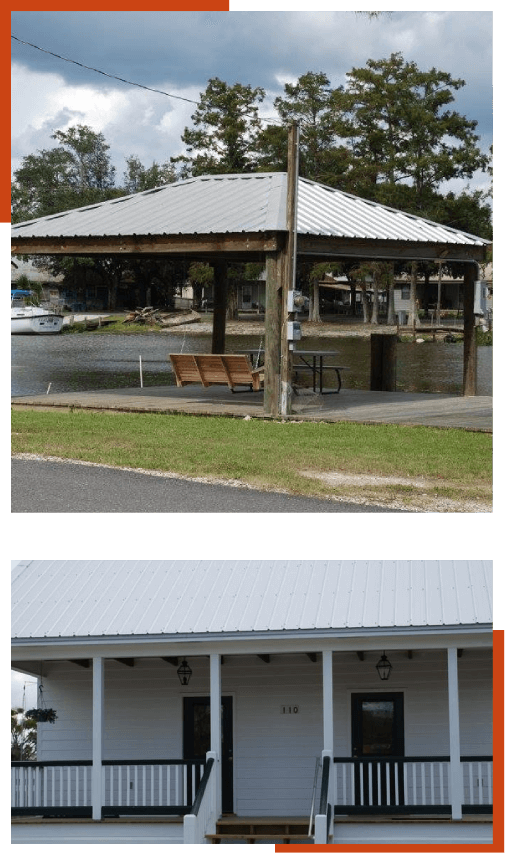 Modern Cabins
With an Essence

of 19-century

Architectural Style
The Cajun Cabins, while capturing the architecture of the 19th century with reclaimed virgin cypress and pine walls, cabinets, exposed beams, beaded board, and wood floors, is equipped with all the modern conveniences such as central heat and air, WiFi and DirecTV.
Each cabin has an open floor plan with a fully equipped kitchen, dining room, living room, and full bath. They are furnished with handmade cypress and pine furniture reminiscent of the 19th century Acadians. A one-bedroom cabin (Little Cajun) and a two-bedroom cabin (Big Cajun) are available.
​You can relax outside on the large front porches or take advantage of numerous opportunities for an adventure such as crawfishing, crabbing, frogging, freshwater fishing, hoop net fishing, and tours of the Atchafalaya Basin, depending on the season. Limited alligator hunts and ride-alongs with local hunters may be available during alligator season at an additional expense. Countless opportunities for photographers abound in the area, including alligators, bald eagles, egrets, blue herons, etc.